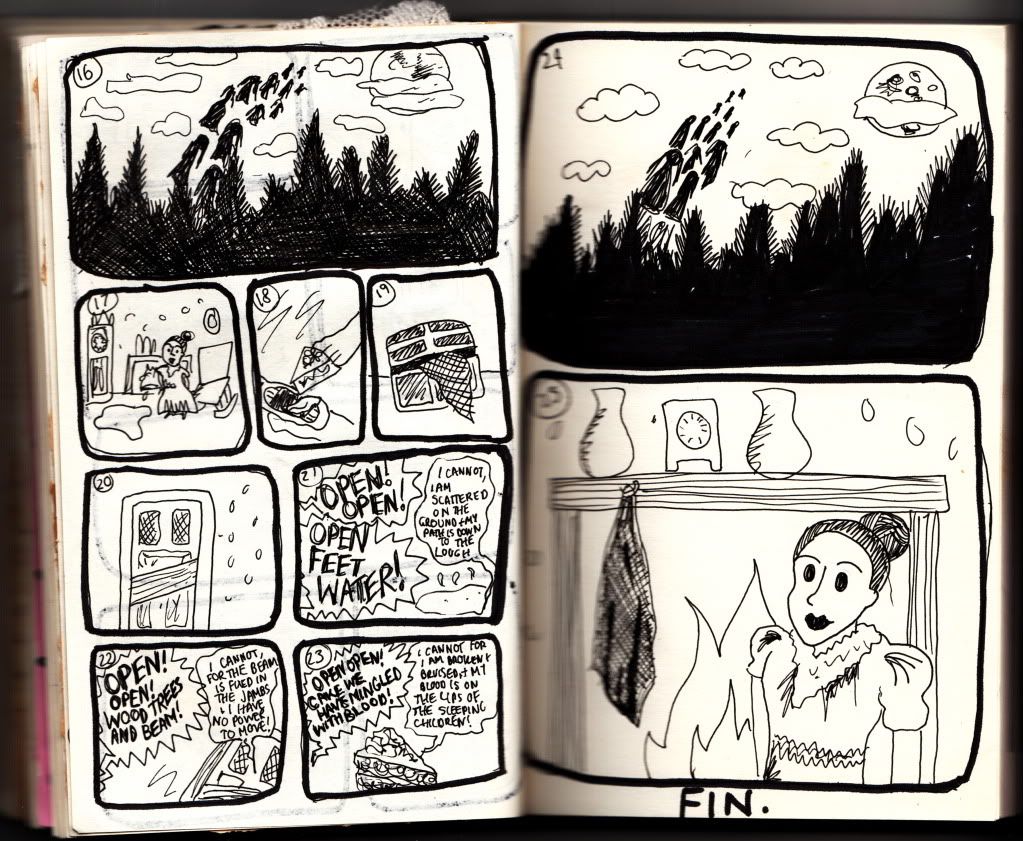 Storyboard created for our current project at Camberwell, 'Cabaret'.
The story we were given as a group is called 'The Horned Women'. It's a celtic folk story about witches that invade the house of a mistress and put her under their spell. Eventually the mistress rises up to the witches and forces them to leave.
Being in a group there's been a lot of organising and confusion involved, but not all challenges are bad challenges. This has been a good experience to learn about collaboration and using your own talents to a group advantage.